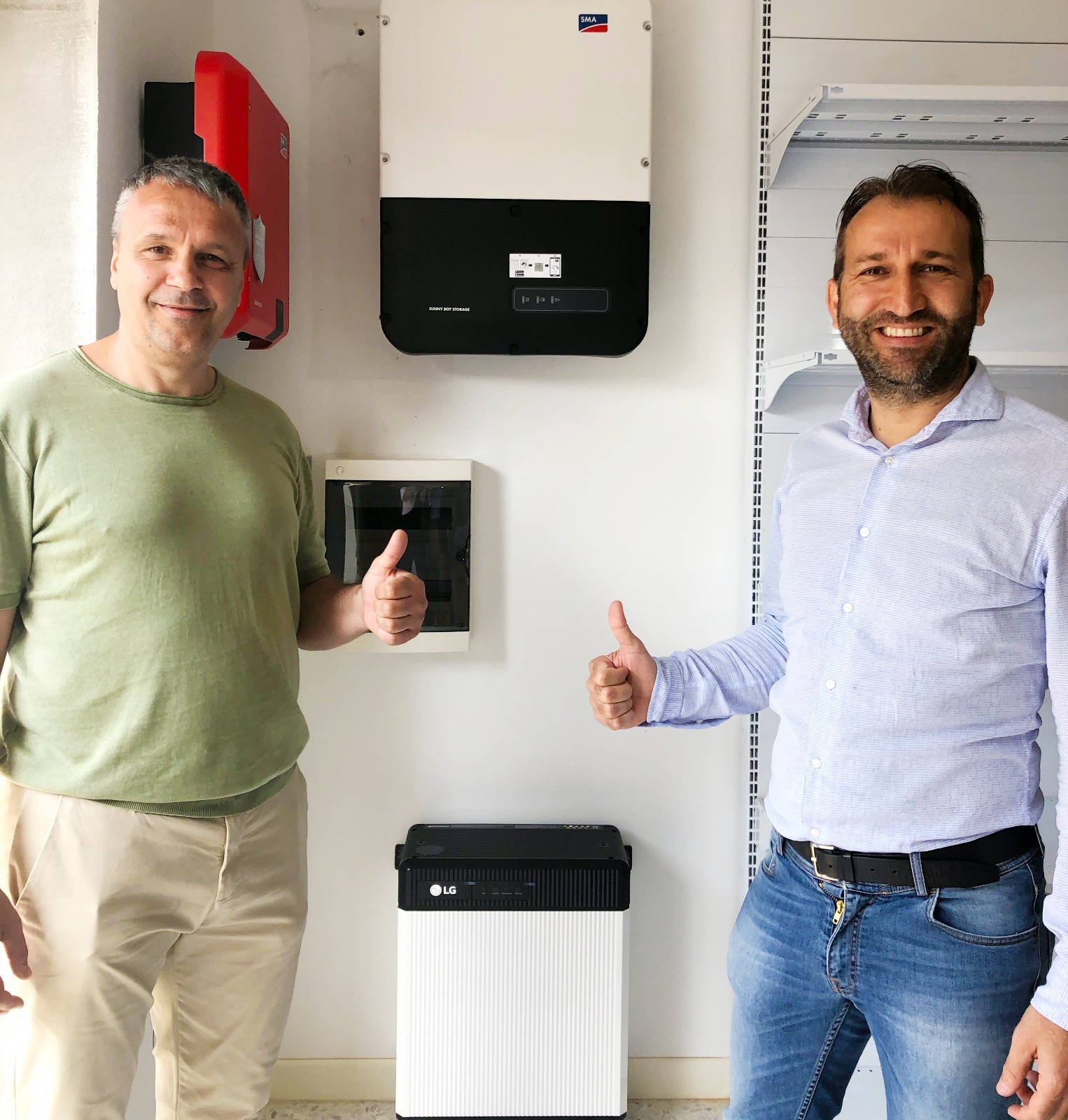 Energy Independence Goal
We followed our partner Global Solar during the installation of a RESU10M, a residential energy storage system and exchanged a few words with the home owner.
Warm Welcome
Home owner Luca welcomed us on this early June morning with a gentle smile. The long-awaited day of energy independence has finally come by today.
First Step
Luca, an entrepreneur and the owner of a spray-painting company, is currently moving to his newly renovated home. The energy consumption of the new house was an important matter and the photovoltaic energy alone was not enough to cover the energy needs, which mainly occurred in the evening, when the family is using many home appliances after Luca and his wife come home from work. Luca knew that LG Chem's RESU10M battery is essential for the energy independence.
Ready for Change
Thanks to the Sunny Boy Storage 3.7 inverter, which is ready for independent inputs for three batteries, this storage system is ready to be expanded up to 30kWh in case the family buys an electric vehicle.
Powerful but Removable Battery
The RESU10M battery was a pleasant surprise for Luca because he expected a much bulkier device. The battery fits perfectly in almost any room: This was proven since the initial defined room of installation changed to the living room, because the battery is small, light and elegant. Due to its small size, the RESU10M can be installed anywhere and it does not prevent the residents from any limitations in their lives.
Quick and Easy Installation
The battery was a pleasant surprise also for Matteo from our installation partner Global Solar because it was enough to send only one person for the installation of this storage system instead of a team consisting of two or three persons. The savings for Matteo are obvious and even his electrician was happy because he had not to carry a heavy load.
Reliability
The RESU10M battery is covered by a 10-year warranty, just like all the other RESU battery series. This warranty is provided by LG Chem, a company that generates an annual turn-over of about USD 26 billion worldwide. This allows Global Solar and battery owners to enjoy a comfortable life at ease as they know that the warranty is supported by a financially sound company.