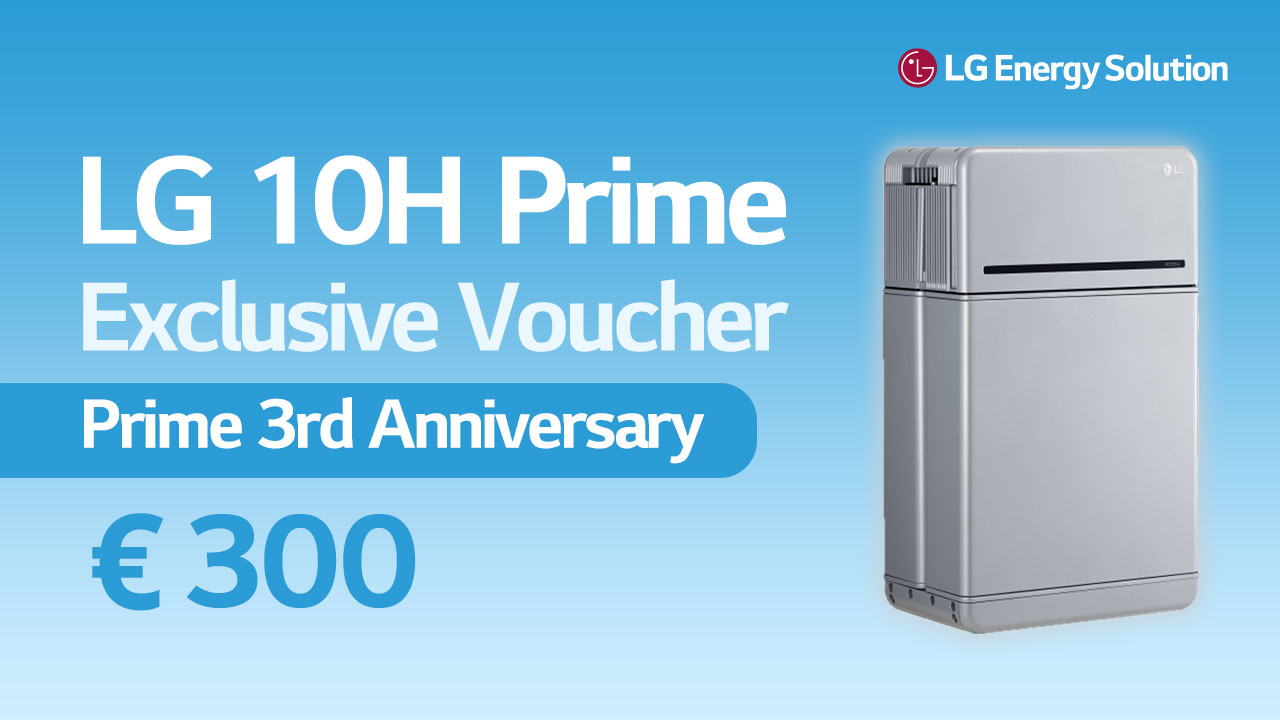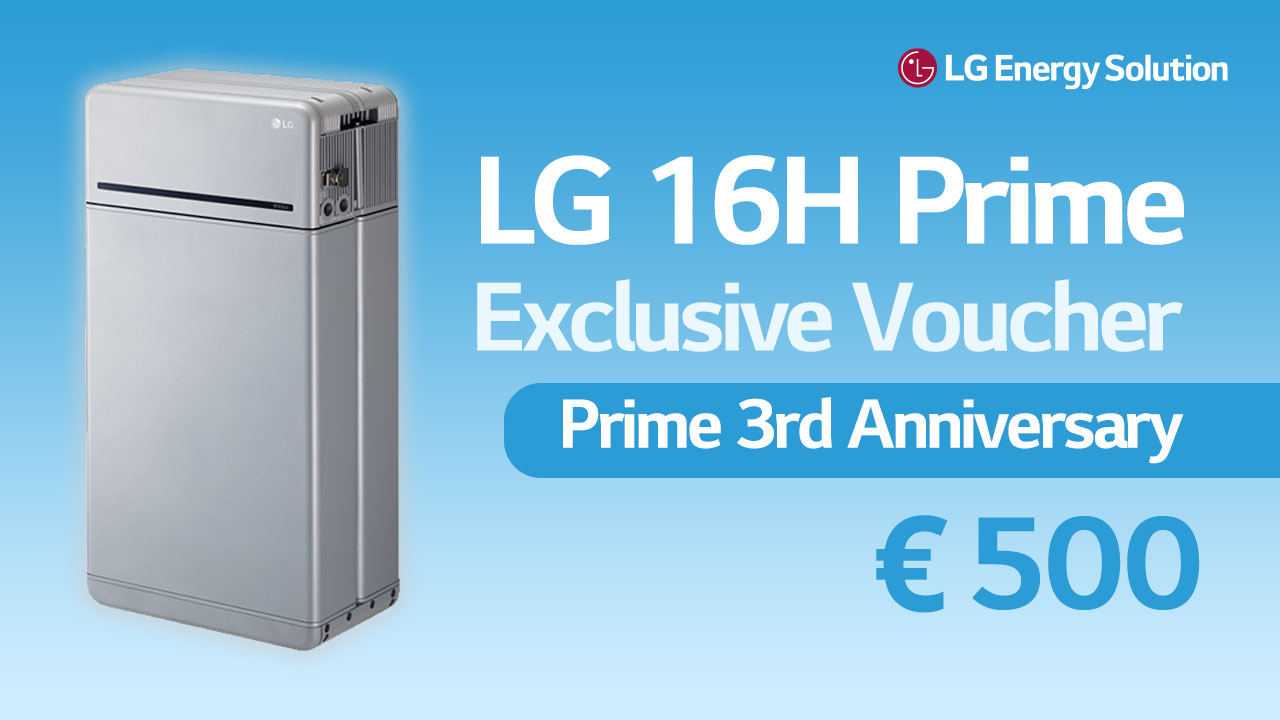 We are thrilled to announce that our LG Prime battery has reached its third anniversary milestone!
To celebrate this occasion and show our appreciation for your continued support, we have prepared a special exclusive discount vouchers for LG Prime products.
Each voucher can be used only once, with the following discount amounts:
-One 10H Prime voucher worth €300
-One 16H Prime voucher worth €500
You can use the vouchers by printing the e-mail we sent out, or you can re-download them in MY PAGE on LG ESS Battery Website.
(Click here to check-out how to re-download your Voucher in LG ESS Battery Website)
If you require additional vouchers as you plan to install multiple Prime batteries soon, simply click the button below to answer short questionnaire.
Then our team will contact you individually to assist with your request.

You can redeem these vouchers at participating distributors as below, and they will remain valid until the end of 2023.
| | |
| --- | --- |
| Aleo Solar | GPC |
| Amara | Greensun |
| Baywa Germany | IBC Solar |
| BayWa Italy | Krannich |
| BayWa Spain | MaxXSolar |
| Coenergia | MEMODO |
| Computergross | Natec |
| E-Saving | Rexel Belgium |
| ESTG | Viessmann |
| EWS | Wagner Solar |
*
Distributor list may be added (updated July 19th)
Don't miss out on this fantastic opportunity to celebrate with us and save on your next LG Prime product purchase!