R&D, the Key to Success of LG Chem`s EES Business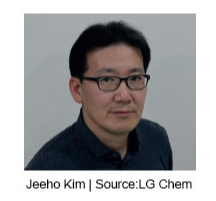 ees International met Jeeho Kim, Director of LG Chem's ESS R&D center, in order to learn about the company's technical
competitiveness and future plans in more detail. At present, he is leading the ESS R&D organization located in Daejeon
and Gwacheon, Korea.


ees :
LG Chem has procured several large-scale projects such as STEAG and AES, and also introduced the new energy storage
system RESU 6.4EX which is aimed at the residential market. What are the main forces that have driven such a notable
achievement?

Kim :
First of all, our accumulated 'Cell technology' is the main driving force. LG Chem has a truely unique business
background.
Unlike ordinary battery manufacturers in the electric sectors, our origin lies in chemicals. Since our foundation as basic
material and chemical manufacturer in 1947, we have accumulated advanced technologies and acquired know-how in
chemicals while building up a valued global reputation as a trusted chemical supplier.

Now, with the emergence of Li-ion batteries, the global energy storage market has been reorganized. We are satisfied
with our in-depth understanding of the key material for Li-ion batteries and the global supply chains for it. And this
differentiates us considerably from our competitors.


ees :
Could you tell us in more detail about how your expertise and background in chemicals has made LG Chem outstanding
compared to your competitors in terms of Cell technology?


Kim :
The raw material is the most important factor as it determines the quality of products. If its quality is not guaranteed,
it is impossible to ensure high quality of the end-products. Even an efficient manufacturing process or good packaging
cannot change the situation. The same also applies to batteries. Now, we have the global top class Cell technology which
is the basic unit of Li-ion batteries.

LG Chem also has the in-house capabilities for producing Li-ion Cells from designing the formula to manufacturing.
Therefore, it is possible to collaborate with suppliers to develop the exclusive Cell only for us or to provide them with
our own know-how which can be useful in developing a more balanced Cell. Our in-depth understanding and attempts
to search for new materials also help us to achieve technical breakthroughs more rapidly. We can say that LG Chem's
Cells are far superior to those of our competitors in terms of performance, stability, and safety.


ees :
You emphasized the advanced Cell technology as the key distinction which separates LG Chem from your competitors.
Then, how can your customers realize it?


Kim :
First of all, I would like to mention the higher safety aspect. With our Cell, we use SRS (Safety Reinforce Separator)
technology in which the separator between anode and cathode is coated with ceramic. This process makes our Cell
highly resistant to high temperatures. While the energy storage system is operating, the inside of the Cell is easily
heated because the charging and discharging process is continually repeated.

Such a high temperature can cause shrinkage on the separator inside the Cell. It's the main reason for an unforeseen
system shutdown or fire. Our Cell coated with insulating materials maintains the original form even in the high
temperature range of over 200°C so that the whole system can be operated without any sudden accidents.

To increase the manufacturing efficiency and reduce the costs, we provided Japan-based To-ray with the paid license to
use our SRS technology and the manufacturing facility last year. It allowed us to supply our customers with safer cells at
reasonable prices. In case of residential and commercial areas, safety is one of the most critical key buying factors the
potential customer considers, so this is we have an advantage.


ees :
We also agree with the viewpoint that safety is the key strength because the major markets for ESS are advanced
countries in which safety regulations are much stricter. Besides safety, what would you say is outstanding regarding
your Cell technology?


Kim :
The much higher energy density and the flexibility in aligning Cells are also important strengths of LG Chem Cells. The
energy density of an LG Chem Cell is the world's highest level (412Wh/l) and it allows to maximize the energy capacity
of cell-composed products such as Module or Rack. Also, LG Chem uses the pouch-type (sometimes called coffee
bag-type) Cell which is lighter and softer than metal-type ones. It makes our Cells more compact than those of our
competitors.

With the flexibility and the thinness of pouch Cells, we can align Cells more densely and minimize the number of
system units. All of those features help us reduce the raw material costs. For example, the energy capacity per 40ft
container amounts to 2MWh and is about 15% bigger than that of our competitors. With our next Cell generation,
we expect the capacity to be doubled to 4MWh per 40ft container, which is the world's biggest level. The higher energy
capacity is one of the key factors which differentiate us from our competitors because it is closely related to the size of
the storage system.

The compactness and lightness of our applications easily make our customers feel satisfied in every stage including
delivery, installation, space management, and usage. Furthermore, it reduces the overall expenses related to operating
the energy storage system.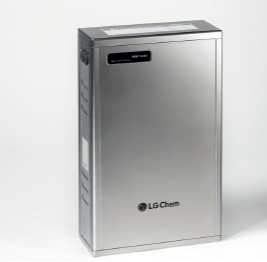 ees :
We could see LG Chem's dedicated efforts to develop more differentiated ESS. Then, what is the focus regarding
research research and development for ESS?


Kim :
Our top priority is to achieve economic feasibility. From a limited viewpoint, it means to suggest more competitive
prices to our customers. However, if we approach the market in a wider sense, it also means to broaden the market
demands for ESS by creating more tangible benefits. As you know, the ESS market is in its early stages now,
although there has already been a wide consensus on the necessity of ESS due to the environmental regulations
and the call for renewable energy. However, in order to draw the market demands, we need to persuade the
potential customers to realize the substantial benefits of ESS. It also means that we need to apply a different
approach in R&D.

The superior performance and reasonable prices are necessary but it is not enough yet to make the market mature.
A more critical factor is the fundamental understanding of the value chain and market dynamics. In other words,
we need to understand what kind of added-values each stage creates and what different values our new energy
storage systems suggest to the customers, etc. We believe that such a holistic approach would help to design new
business models and to create a higher market demand. In terms of products, we are also focusing on the product
life span, safety, external design and space utilization, etc.

Furthermore, we are trying to adopt more innovative features such as the remote system monitoring and the early
xx-alert function. I believe everyone in the ESS industry will have similar thoughts on technology. All technical
advances lead us automatically towards a more economical solution. Everything is linked together. So if we increase
the performances of the Cell, for example the life span, it would mean that customers can use the system for longer
at the same price. It would automatically decrease lifetime costs of the products. That is why every company in the
industry tries to improve the performance of battery systems, and of course the core of these systems: the
battery cell.

I am pretty sure that most of the manufacturers try to improve life, energy density, charge/discharge power, safety,
capacity degradation, etc. but all the characteristics have a trade-off relation. For example, if you want to increase
power (higher charge/discharge rate of the cell), you have to give up some cost increases. (If there are two 100Wh
cells, and cell A can discharge 100A while cell B can discharge only 50A, it is not hard to see intuitively that cell A
would cost you more) This is why LG Chem has been investing and still is investing a huge amount of money in
R&D, in order to increase important features of the system while minimizing the trade-offs. Due to the same reason,
we have developed two types of cell line up, an energy cell and a power cell, to be able to provide our customers with
a variety of options.


ees:
LG Chem introduced a new residential energy storage system RESU 6.4EX and Expansion pack (3.2kWh) last year.
What are the main strengths of RESU compared to your competitors?


Kim:
We believe that the residential storage market will eventually follow the trend of compactness, lightweight and decent
design. The residential product is pretty different from large-scale storage systems. In case of residential systems both
end-customers and installers have to be considered. With light and compact systems you can provide values not only
to end-customers but also to installers.

First of all, the compact size and light weight which maximize the spatiality are the biggest advantages. RESU 6.4EX
features its super-slim size (W:406mm x H:664mm x D:165mm) small enough to place inside a home. Unlike
competitive models which cannot be installed inside due to their bulky size, our RESU 6.4EX highly reduces the
limitation of installation and space. We also enhanced the aesthetic factors, so it looks attractive and it feels as if it is
an ordinary home appliance. Also, you can expand the energy capacity up to 12.6kWh by connecting additional
Expansion packs (3.2kWh), max 2 units. It allows us to meet the different customers' needs more efficiently based
on their different energy consumption patterns.


ees:
Finally, could you briefly tell us about your plans for 2016 in terms of R&D? And what are your expectations regarding
the successful implementation of those plans?


Kim:
We expect that 2016 will be more successful and fruitful for our ESS business. So far, we have increased the awareness
of LG Chem in the market while establishing our business foundation. From now on, we expect that we can achieve
more tangible rewards. Most of all, we will focus on residential and grid storage, which is becoming more and more
important, by creating technical breakthroughs. For this, we will continually invest in our Cell technology.

And we will also study the customers' requirements and regional differences (especially, Europe, Australia, and the US)
in depth to come up with more ifferentiated energy solutions specifically tailored to each target group. As mentioned
earlier, we believe the ESS market has a great growth potential. With our outstanding Cell technology, we will look for
new markets and defend our No. 1 position in the global market.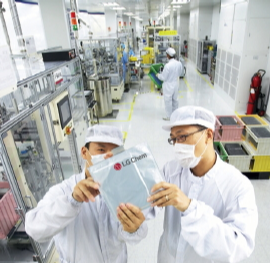 ees:
Thank you for the interview.


▷ Press Release Link