U.S. Consumer Product Safety Commission – Fast Track Recall
Release Date: August 4, 2021
Release Number: 21-175
LG Energy Solution Michigan Recalls Home Energy Storage Batteries Due to Fire Hazard
Recall Summary
Name of Product: LG Chem "RESU10H" Lithium-Ion Residential Energy Storage System Batteries
Hazard: The home batteries can overheat, posing a risk of fire and emission of harmful smoke.
Remedy: Replace
Consumers with recalled batteries should immediately contact LG Energy Solution Michigan to schedule a free replacement. LG Energy Solution Michigan will arrange for modifications to recalled batteries that are connected online to reduce the risk of overheating until they can be replaced with new batteries. LG Energy Solution Michigan, its distributors, and its installers also are attempting to contact owners directly.
Consumer Contact:
LG Energy Solution Michigan toll-free at 888-737-8104 from 9 a.m. to 5 p.m. ET Monday through Friday, email at RESUservice@lgensol.com, or online at www.lgessbattery.com/us or https://www.lgessbattery.com/us/main/main.lg and click on "Battery Recall: Free Replacement Campaign" for more information.
Recall Details
Units: About 10,000 (In addition, 2017-2019 RESU 10H were previously recalled for a fire hazard on December 16, 2020.)
Description:
This recall involves LG Chem Model RESU 10H lithium-ion storage batteries that were installed as part of a residential energy solar panel system. The recalled batteries allow owners to capture and store energy from the solar panels. The batteries are wall mounted and measure about 29 by 36 by 8 inches. They weigh roughly 220 pounds. The LG logo is located on the top left side of the front panel. The serial number of the recalled product begins with R15563P3 and is located behind the access door of the RESU home battery.
Incidents/Injuries: The firm has received five reports of the lithium storage batteries smoking and catching on fire, resulting in property damage and one injury.
Sold At: Various distributors of solar energy storage systems nationwide, including, but not limited to Sunrun, AEE Solar, Baywa, CED, Krannich, Independent Electric Supply, and Inter Island Solar Supply from January 2017 through April 2019 for about $8,000.
Importer: LG Energy Solution Michigan, Inc., of Holland, Mich. (formerly LG Chem Michigan Inc.), a wholly-owned subsidiary of LG Energy Solution, Ltd. (in turn a wholly-owned subsidiary of LG Chem Ltd.).
Manufactured in: Korea
In order to determine whether your ESS Home Battery is within the scope of the free replacement program, please visit https://www.lgessbattery.com/us/home-battery/checkSN.lg and search for your product's Serial Number.
Photos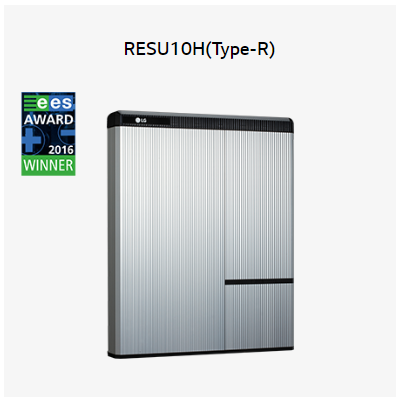 Recalled RESU 10H home battery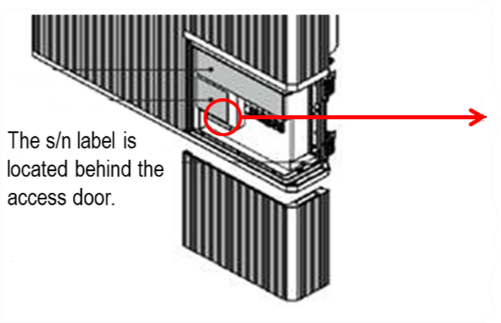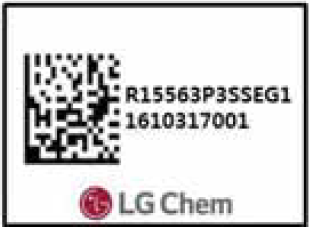 The serial number label is located behind the access door of the recalled RESU 10H home battery.
This recall was conducted voluntarily by the company under CPSC's Fast Track Recall process. Fast Track recalls are initiated by firms who commit to work with CPSC to quickly announce the recall and remedy to protect consumers.
About the U.S. CPSC
The U.S. Consumer Product Safety Commission (CPSC) is charged with protecting the public from unreasonable risks of injury or death associated with the use of thousands of types of consumer products. Deaths, injuries, and property damage from consumer product incidents cost the nation more than $1 trillion annually. CPSC's work to ensure the safety of consumer products has contributed to a decline in the rate of deaths and injuries associated with consumer products over the past 40 years.
Federal law bars any person from selling products subject to a publicly announced voluntary recall by a manufacturer or a mandatory recall ordered by the Commission.
For lifesaving information:
- Visit CPSC.gov.
- Sign up to receive our e-mail alerts.
- Follow us on Facebook, Instagram @USCPSC and Twitter @USCPSC.
- Report a dangerous product or a product-related injury on www.SaferProducts.gov.
- Call CPSC's Hotline at 800-638-2772 (TTY 301-595-7054).
- Contact a media specialist.